Instantly Make Your Backyard A Relaxing Oasis!

Great for attracting birds, it makes a great feature in any pool, backyard, fish tank, pond, or existing birdbath.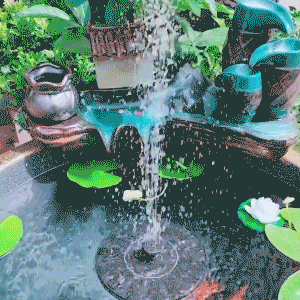 Main Features
Runs automatically, no battery or electricity needed

Suitable for birdbaths, fish tank, small pond, garden decoration, water circulation for oxygen

Easy cleaning; easy reallocation, no plugs required, small and compact

Multiple fountain heads for different water patterns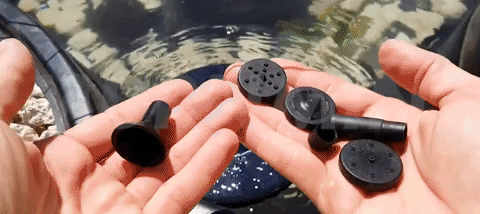 Upon delivery just let it absorb some sun and set it in whatever body of water you desire. Performance is dependent on sunlight, although it does work in the shade or on a cloudy day, the strength of the fountain is optimal on a sunny day and in water with a depth that can keep the fountain submerged.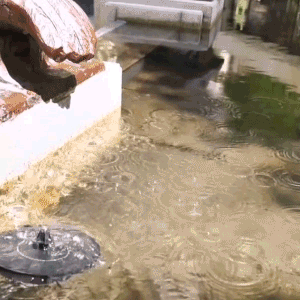 Note: Change the water occasionally to prevent dirt and clogging in your fountain!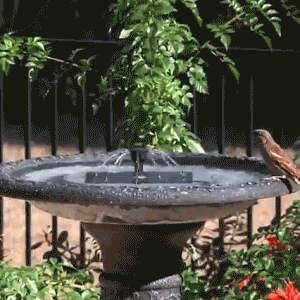 OPERATION GUIDE:
Remove the film which covers the solar panel before using;

​Please install the tubes and nozzles after you press the pump into water and let it sprays water for 3 seconds and the nozzle should be above the water.

Water should at least 1 inch (2.5 cm) deep and clean. If water is not deep enough, the pump is not able to pump in and spray out water.

If your fountain stops working, you can move it to a shaded area to cool down. Then you have 2 ways to reset it. You can charge it under the sun outside of water for 2 hours. Alternatively, you can tap the center of the solar panel or gently knock it to reset it.

Built-in battery makes it work continually in sunny day and still work about 1 hour when there is no sunlight.
WARM TIPS:
If you don't want it to float, you can fix it with the sucker in the bottom or use an extra fish line.
Please clean the pump regularly to ensure the fountain works properly.
Don't make the pump works without water for a long time, or its lifespan will be shortened.