Why are you wasting your time cutting vegetables?
If you were tired of cutting by hand, this cutter will be the best tool in your kitchen.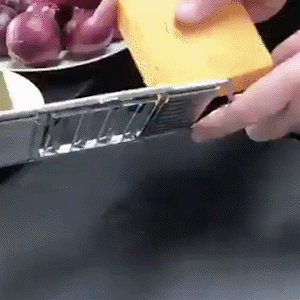 🍆FEATURES: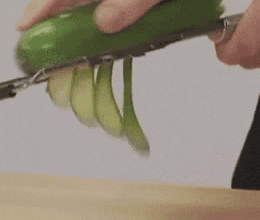 Non Slip: The ergonomic handle provides a firm grip, prevents the grater from sliding, has less pressure, is safer to use, is easier to store, and has hanging holes to save space and make life more convenient.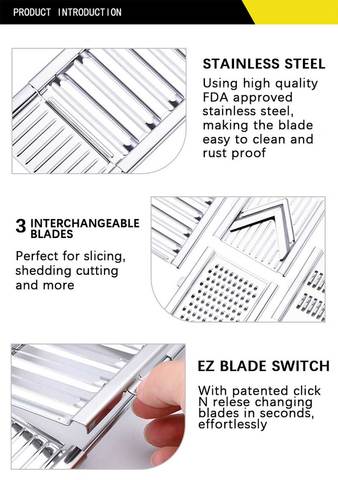 Save You More Time: The potato slicer can be used for slicing, grating and shredding .Brilliant and well made. It's perfect for cutting veggies, making salads, wavy chips for kids etc all are very easy and ready with in no time.

Multi-purpose: These kitchen food shredders are multi-functional, coarsely shredded shredders are suitable for cheese, cabbage, and other products, medium shredded shredders are suitable for vegetables such as carrots and zucchini.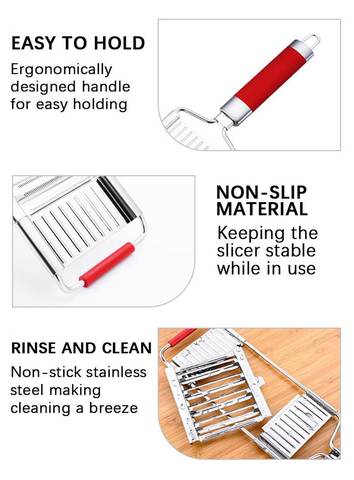 🍅HOW TO USE:
If you want to slice something small, place your vegetables / fruit on the safety holder. If not, hold them well and keep your fingers away from the blade.

Brush your vegetables over the blades and let the slicer do the hard work. You will get evenly sliced vegetables.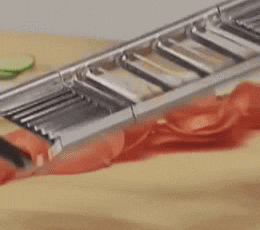 🌶ADVICE ON USE:
Best for cutting long vegetables like cucumbers and carrots into shorter lengths. Use safety holders before cutting for more control and safety.

When using this slicer, push the food down towards the blade instead of pulling it as it is 8x faster than other slicers.
🥕PACKAGE INCLUDE:
🥒NOTE:
Please be careful when using your cutter and be sure to always use your safety holder.

The multi-purpose vegetable cutter is very sharp, but are not suitable for cutting meat.

Children are not allowed to use the product, please place it out of the reach of children.