Just 5 Mins a day and see amazing results within weeks!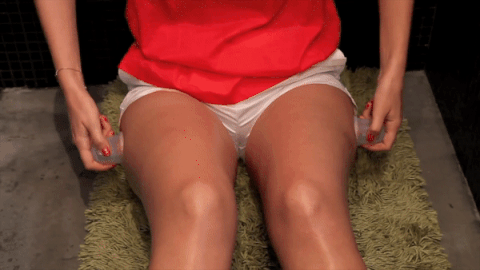 Treat yourself to the benefits of cupping massage therapy any time in the comfort of your own home. Our transparent silicone cups are super-soft, fully flexible, and easy to use.
PRODUCT FEATURES:
Removes Cellulite - Use once a day with skin oil for a maximum of 10 minutes on your thighs. You'll notice firmer, tighter skin with a reduced appearance of cellulite.
Improved Circulation - Our cups are modeled as those in traditional Chinese treatments but offer more flexibility for ease of use. Circulation is improved, and so is the texture of your skin.
Reduce Inches - With a proper diet plan, our cupping massage therapy kit will help you shed inches and look and feel your best ever!
HOW TO USE:
Apply any Massage Oil & lubricate the treatment area
Squeeze the Massage Slim Cup and place it at the bottom of the massage area
Massage the area for 5 mins in Straight, Zigzag & Circular motion
Hydrate after the treatment
SPECIFICATION:
Made from extra-thick, high-grade hypoallergenic silicone
Rigorously tested for biocompatibility and durability
Easy to clean
Flexible material combats excessive bruising
Size: 55mmx57mm
Color: Blue, Pink, White
PACKAGE INCLUDES:
1/ 2 /4 pcs of Massage Slim Cup