🏃‍♂ Protect your knees! 🏃‍♂

 LETS FLIP-OFF YOUR NON-FUNCTIONAL KNEE WITH OUR ANTI-GRAVITY KNEE SUPPORT 😎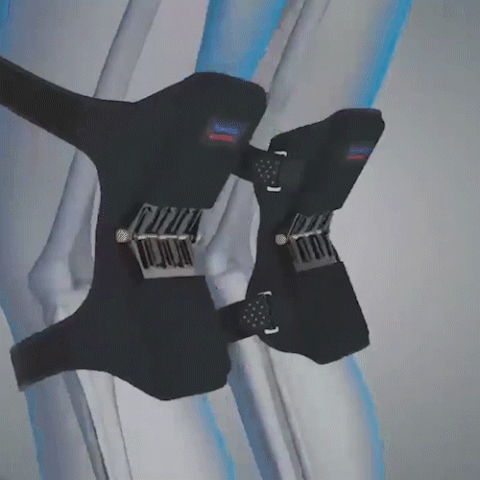 The new knee joint support pad supports your thighs and calves and reduces the pressure on your knees. It firmly supports your two legs and gives you the ability to carry heavy items more easily than before. Great for people who train, workers squatting all day long, delivery staff carrying parcels every day, or even hikers going up and down mountains.
PROPERTIES:
START HEALING AND RESTORE -

Feels light, so you can easily lift each knee while performing your activity. Compression knee bandage of all dimensions to give you maximum support for all areas that need more attention, relieves pain from arthritis, meniscal tears, tendinitis, osteoarthritis, chondromalacia, prevents overstretching, etc; Knee pads provide support for the kneecap with Compression for Pain Relief Help and Injury Recovery.

STRONG LIFTING POWER - The Power Knee Stabilizers withstand a weight of approx. 20 kg each. It is effective to reduce about 40 kg of a person's own weight. It's a breakthrough product that lets you lift your knee lightly as you bend or crouch down both your legs.
VERSATILE - Ideal for various sports such as mountaineering, cycling, golf, badminton, training and more.
WORKING BUDDY - These high performance knee pads support thighs and calves and can be used at any workstation.
HIGH QUALITY - Robust, lightweight aluminum alloy body with strong elasticity of specially crafted spring. Up to 36 kg stronger knee extension, easy length control by Velcro, can be worn on the inside or outside of the clothes.
Breathable mesh - It's comfortable, whether it's just wrapped around the knees or over the pants.
APPLICATIONS:
Work where you often have to bend your knees or carry heavy loads, e.g. Gardening, furniture transport etc.
Team sports such as basketball, netball and football
Physical activities such as fitness training, snowboarding, skiing, training and workouts
Less strenuous activities such as hiking and walking
Health problems such as patella tendinitis and patellar subluxation
The knees of the runners (chondromalacia)
Prevention of knee damage
SPECIFICATIONS:
Color: Black/ Blue
Material: carbon plate
Weight: 800G / pair
PACKAGE:
1 PC or 1 pair or or 2 pairs of knee joint support pads