Removes mold stain & bacteria instantly without scrubbing!!!
Our

Mold Remover Gel

kills

all types of mold & mildew instantly!
Its
extra fast acting & powerful concentrated gel formula
can
accurately target mold, mildew build-up, & removes them
. 
It also Builds up a protective coating on the applied area to

inhibit mold formation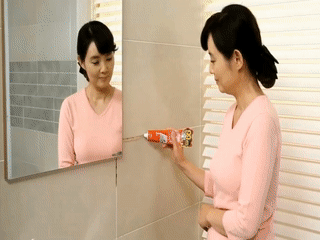 It can apply on any surface, such as kitchen sink, bathroom sink, bathtub, veranda, window frame & more. 


HIGHLIGHTS
Accurately targets mold & mildew build-up
For all mold-related stain - Tiles, Grout, Sealant, Bath, Sinks, Showers

No more scrubbing 

Non-toxic & Odor-free 


Prevents Further Mold Formation

Extra fast acting &  powerful concentrated gel formula can help to remove mold & mildew & prevent them re-growth 
Easy to use

- With a s

queezable flip top bottle
How To Use?
Dry the mold place

Completely cover at least 3mm moldy surface like a toothpaste

Wait for 4 hours for the result

Clean the gel away with water 

For those stubborn mold/ mildew, please repeat step 1-4 until complete removal of mold
Specifications
Size : 

150g 

Shelf life :

3 years