With Hirundo Drains Unclog Kit, unclog your drains will be a piece of cake!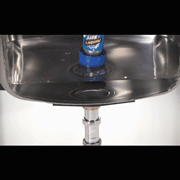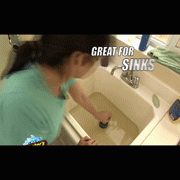 Product Features:
Easy to Use

- No other tools needed. Just press and then unclog the mess immediately.

Fresh Orange Scent

- Don't have to worry about leaving stinky smells after unclog the mess. This kit provides a fresh orange scent.

Wide Application

- Perfect for standing water clogs, slow running drains, tough hair clogs, dirty pipe walls, maintain drains, remove odors, clean and deodorize your garbage disposal. Ideal for all septic systems and pipes including PVC plastic, copper, and steel. 
Details:
Weight: 495g
Material:  ABS plastic
Size: 2.6 x 6.2 x 12 in
Package Includes:
1 x Drains Unclog Kit
1 x Toilet Handle Attachment
1 x Large Rubber Attachment
1 x Small Rubber Attachment