🚩It will help children improve these:
🚀 Visual-spacial intelligence
🚀 Creativity and Imagination
🚀 Problem-solving skills
🚀 Scientific curiosity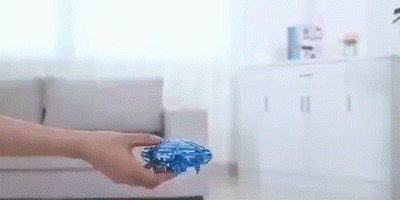 FEATURES
🌟Advanced LED infrared sensor hover technology, inductive suspension, and collision protection
🌟Gesture-control - gently throw the drone into the air to start; simply catch it and flip it to stop
🌟The shell is made of high-quality PP material, making the inner fans untouchable.
🌟The UFO drone has four power motors that rotate quickly and provide power for 360° rotation.
🌟Built-in intelligent induction technology to detect and avoid obstacles automatically.
HOW TO PLAY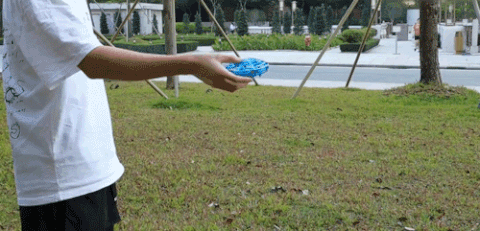 Press and hold the black ON/OFF switch button at the bottom for two seconds until the top light starts flashing.

Then press the switch to select speed - green light for normal and blue light for high.

Throw it upward gently and release, the mini drone will take off automatically.

Control the direction just by closing your hand to the aircraft.

Control the height just by approaching the bottom or the top of the aircraft with your hand.

Grab and flip it over to stop flying.

The battery is low voltage when the red indicator light blinks. The UFO aircraft will land automatically.
SPECIFICATIONS
Shell Material: PP
Weight: 200 g
Size: as the image shows
Color: blue, red, golden
NOTES
PACKAGE INCLUDED
1 * Hand-Controlled Flying Mini-Drone