✍✍BRING YOUR WRITING & DRAWINGS TO LIFE!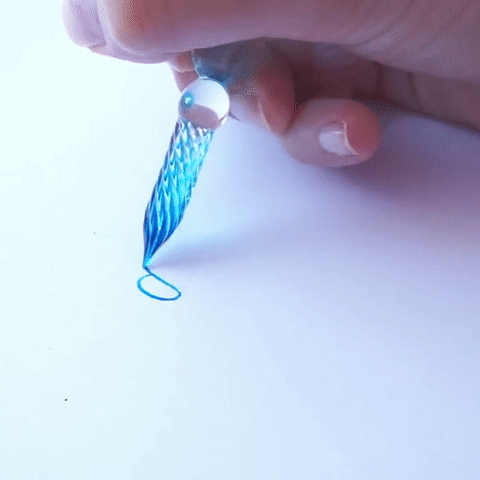 WHY YOU NEED THIS
✔ Hand-Crafted, Artisan-Made
✔ Color Ink and Pen Rest Included
✔ Beautiful Threaded Design, Smooth Writing
Make every written word a treasure! There is just something special about a handwritten note, card, letter or journal entry. If you love journaling, letter writing, sketching or drawing, this is a gift you'll want to give yourself. No special skills needed!
The Glass Calligraphy Pen is artisan-made and features a unique threaded tip design that is sure to bring excitement whenever you put pen to paper! Every piece is individually hand-crafted and each one that you own will be the only one of its kind! 
The set includes ink and a matching pen rest - you'll be ready to start doodling, drawing and writing instantly! So get your creative juices flowing and gift this carefully boxed set to your loved ones too!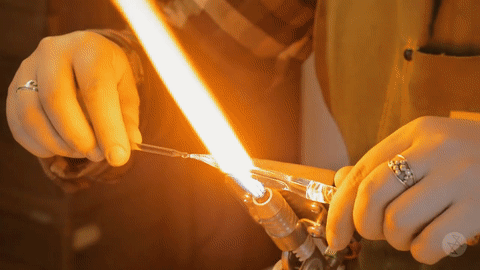 ⏩ Stunning, Artisan-Made Design -- The Glass Calligraphy Pen is great for drawing and writing. Hand-made by artisans from high borosilicate glass, this pen will feel amazing in your hands and on paper!
⏩ Threaded Tip -- Ink is held in the threaded tip design and flows down, allowing for silky-smooth and continuous writing. Each dip in ink can last for multiple sentences and strokes.
⏩ Ink and Matching Pen Rest Included -- This set includes everything you need to start doodling, writing and drawing right away! The set includes ink and a matching pen rest which will keep your desk neat and clean when not using the pen. 
⏩ Easy to Clean -- Rinse with clean water and dry with paper towel after use. You only need to spend 10 seconds cleaning before switching to other colors.
⏩ Great Gift Idea -- Makes for a great gift idea for loved ones interested in crafts, writing and calligraphy. Well-packaged in gift boxes, snugly protected in foam that is cut to fit their shape.
PACKAGE:
1*Glass Calligraphy Pen Set with Ink and Pen Rest