🍀Weeding is no longer a pain with a tool that is designed for weeding🍀
Don't dig large holes with a trowel or painfully pull with that pesky weed with your hands! Our compact weeding tool features a curved, leveraged base that sits on the ground while you angle the strong, sharp forks into the soil to dig around the root base. Use the fork to then pry the roots and stem and loosen the soil to pull out the weed.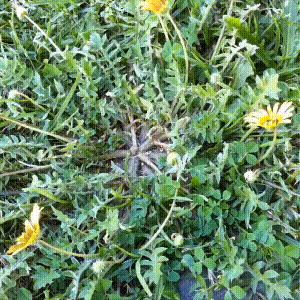 🌈Advantages:
🍀Leverage metal base makes this the most productive lawn weeding tool on the market - Rest the curved metal base on the grass and use the lever action to remove the bigger and harder to pull weeds like dandelions

🍀Deep V nose design - while other weed pullers have short tips, this dandelion weeder is able to dig deeper and remove the deepest of roots making sure the weed doesn't grow back.

🍀Extra large ergonomic cushioned handle for less fatigue.

🍀The best solution for organic lawn and garden care - No need for weed killer with this hand weeder you can kill hundreds of weeds in minutes.
🌈Specifications:
🌈
Package Include:
🌈
Note: