It is very annoying when facing a clogged drain. It wastes a lot of time to get the disgusting sticky substance out. But we can live happier if we use some creative device to prevent this happened. Our Drain Protector is this kind of device that is very useful.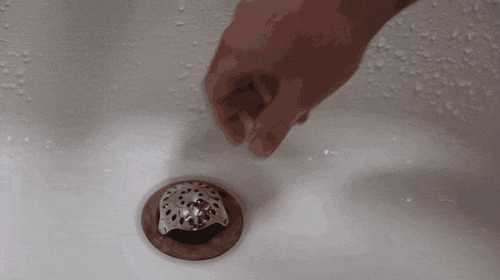 FEATURES
DURABLE&ECONOMIC: Hair catcher has a long life time because it is made of stainless steel material, If the sealed rubber has too long , just replace a new rubber ring for a better experience. and avoid the trouble of changing flimsy plastic strainer frequently.
EXCELLENT MATERIAL: Made of stainless steel rather than silicone to prevent disgusting mildew. Its thin-wall construction leaves more space for water flow, without clogging or slowdown.
WIDE COMPATIBILITY: Drain hair catcher has 4 sizes of rubber sealing rings that match most of bathtub drains. Tub drain size from 1.35'' to 1.75'' inner diameter with 4 size rubber gaskets. Please select an appropriate rubber ring size according to your drain size. IMPORTANTLY NOT FOR SHOWER STALL DRAIN OR KITCHEN APPLICATION.
EASY TO CLEAN: Keep back the hair on the sealed rubber ring and let the water go through the small holes ring on the jam wall of the cylinder. After a period of collecting hair, pull out and clean the hair with hand or tissue. NO NEED TO CLEAN EVERY TIME.
HOW TO USE
1. First select an appropriate rubber ring size according your tub drain size. 

2. If your drain has a cover, it can usually be removed with a screwdriver in seconds. Then insert and push hair catcher into the drain.
3. After a period of collecting hair, simply lift it out of the drain with one hand and clean off the gathered hair with a paper towel.
SPECIFICATIONS
Shipping Weight: 30g
Color: Sliver
PACKAGE INCLUDED
1/2/4 x Drain Hair Catcher Protector Strainer
1 x 1.46'' Rubber Sealing Rings
1 x 1.55'' Rubber Sealing Rings
1 x 1.65'' Rubber Sealing Rings
1 x 1.79'' Rubber Sealing Rings
1 x Instruction Guide