Collapsible Key Chain Straw—Reject plastic, care for the environment
• Dishwasher safe
• Made from food grade 304 stainless steel
• Corrosion and oxidation resistant
• Suitable for people with sensitive teeth
• Choice of five colors: black, grey, blue, green and pink
•They don't give a metallic taste to  drinks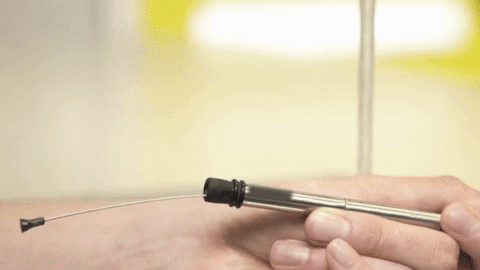 We all want to do our little bit to help save the planet. With our Collapsible Straws, now you can!
BPA FREE: Premium food-grade stainless steel and Medical-grade TPE Interior tube Material, FDA Approved, BPA Free, safe and healthy
Easy To Clean:Our reusable drinking straws come with cleaning brush which is long enough to clean the whole straw, the brush can be placed nicely in the center of the straw for easy mobility and cleaning. And also dishwasher safe.
Foldable Design:The straw consists of four sections of stainless steel. You can easily fold it and put into a sturdy protective case. The opening portion of the protective bag is attracted by a magnet so that it is not easily accidentally opened.
Easy To Carry:After putting the straw into the protective bag, you can attach the bag to your bag and belt, just like the keychain, you can carry it anywhere, suitable for parties, travel, family, vacation, picnic, etc. You can also Deliver a beautiful gift to your family and friends.
Specification:
Colour: black, green, gray, pink, blue.
Material: food-grade stainless steel and Medical-grade TPE Interior tube Material.
Size: you can refer to the picture below: