Are you tired of changing your aquarium water weekly?
A clean aquarium is more eye-pleasing & attractive compared to a dirty aquarium! Your friends & families will also admire a clear & gorgeous aquarium!
Besides, a cloudy & murky aquarium will have severe effects on the health of your aquatic pets as they will be exposed to ammonia, nitrates & nitrites!
With Aquarium filter, you don't have to change the water as often & you only need to wash or replace the activated carbon block every 3 months!
Activated carbon works via a process called absorption, whereby pollutant molecules in the fluid to be treated are trapped inside the pore structure of the carbon substrate.
Actived carbon filters are most effective at removing chlorine, particles such as sediment, volatile organic compounds (VOCs), taste & odor from the water!
Aquarium filter is intended to escalate the absorption of aquarium water coloration, toxic pollutants, medication & odors!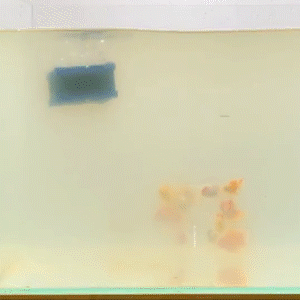 This uniquely designed filter cube has 1400 micro-tunnels which allow it to have the ability to absorb the impurities from your aquarium water effectively & efficiently.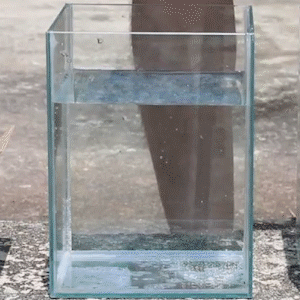 Your aquarium will be clearer & your aquatic pets will have an increased health level! It is perfect for all types of aquariums!
Essential Purification Made Easy.
Features:
✔️Rapid Absorption

✔️Results Equivalent To 10kg-20kg Of Activated Carbon

✔️No Staining & Precipitation

✔️Increase Health Level of Freshwater & Marine Animals

✔️Long-Lasting

✔️Easy To Use
How Many Aqua Filter Do You Need?
Small (5cm x 5cm x 5cm/2"*2"*2"): 1 Aquarium filter for every 100 liters of water
Large (10cm x 10cm x 10cm/4"*4"*4"): 1 Aquarium filter for every 300 liters of water