😎Never let your glasses slip ever again!😎
😍Use the ANTI-SLIP GLASSES NOSE PADS! 😍
FEATURES:
Hold your glasses comfortably in place:Prevents your glasses from sliding off your nose. Relieves pressure on your nose bridge. Reduces the pain you feel when you wear your glasses for a long period of time. No more spectacle marks!
Made of soft and flexible foam: Breathable for comfy all-day wear! Absorbs sweat and moisture
Strong adhesive that lasts forever: Easy attachment without mess, just remove the protective film and attach
Fits all types of frame and material be it plastic or metal: Suitable for all types of eyewear, your sunnies, corrective or reading glasses
Stays put even during intense activities : Jog or exercise without having to adjust your glasses all the time!
Available in two colors that become invisible once attached :You can choose from black or beige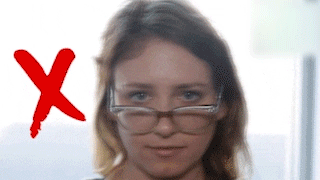 SPECIFICATIONS:
Material: Foam
Available Colors: Black/Beige
Sizes/Thickness: 1.0mm/1.5mm
NOTES:
Nasal pads made of silicone material and matte material cannot be used with this product.
This is a consumable item. It is recommended to buy more than one at a time.
PACKAGE INCLUDED: