When you need the very best in a reliable, easy-to-use glass cleaner that just works, depend on All-Purpose Glass Cleaner.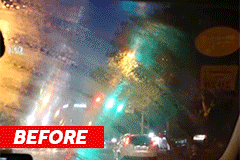 It effortlessly removes even stubborn, stuck-on debris from glass, making it a high-performance glass cleaner.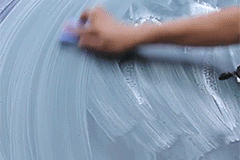 The streak-free, ammonia-free formula contains no dyes, soaps, or scents that can cause streaks and smears.
FEATURES:
Looking New Again! 
Cleans to a streak-free shine with a dual action formula that removes all stubborn watermarks, sticker-marks, and fingerprints. 
Liquid Repellent Coating: 
Using cutting edge liquid repelling technology, this coating will protect glass surface from water, soil and grimes. 
Long Lasting:
Instead of spending hours trying to use a cleaner on shower doors, just apply this protector every few months and water will bead off. 
All-Purpose:
Perfect for car windshields, windows, shower glass, mirrors, wall tiles, and more.
SPECIFICATIONS:
Capacity: 150ml
Expiration: 3 years
PACKAGE INCLUDES:
1 x All-Purpose Glass Cleaner