🤸‍♂Active Lifestyle Plus Knee Protector Belt❤
THE #1 KNEE GUARD
RECOMMENDED BY SPECIALISTS!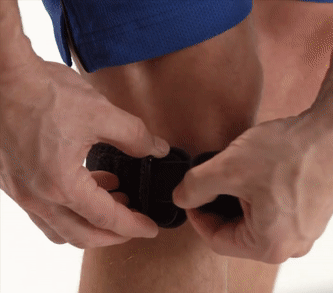 IT IS LIFE CHANGING FOR THOSE WHO HAVE SUFFERED YEARS OF KNEE PAIN.
Osteoarthritis is one of the most common adult joint diseases in the world as well as one of the leading causes of disability.

An estimated 50 million Americans have joint arthritis which can turn a person's golden years of long-awaited joy into unfortunate pain and suffering.
As you age, it is a natural process for kneecap (patellar) cartilages to experience wear and tear. This usually results in strains felt in the knees for people ages 45 onwards and it transforms into chronic pains as the person reaches their late 50s.


If you are one of them, chances are you have tried different types of knee guards to alleviate the pain. Arthritis researchers have found a specific type of knee brace that does not only gives best immediate relief, it is also most effective in recovery.
This soft strap is designed to target support specifically your aging patellar tendon, unlike other braces that applies tight pressure on your whole knee cap.

A Full knee-cap support brace is harmful to older knees as the pressure is distributed to other areas that do not require it. Using such knee support tend to worsen conditions.
DESCRIPTION
HOW DO ARTHRITIS KNEE BRACES WORK?
The Arthritis knee brace is a great way to help alleviate the pain associated with arthritis. They're especially effective for patients with osteoarthritis. Arthritis knee braces are designed for everyday use and may help patients live an active lifestyle with less pain. They do this by helping support the weight of the body on the unhealthy parts of the knee and shifting the pressure to the healthier areas. Because arthritis knee supports encourage mobility and activity, they can also help reduce stiffness in the joint. This well-designed knee brace will be lightweight so they're easy to wear and won't weigh you down. That's what makes them so great for daily use!

Wearing this soft knee strap significantly:

✔Reduces pain levels during level walking
✔Reduces the time to complete a 10m walk
✔Increases knee confidence in walking
✔Help people who have knee arthritis

KEY FEATURES
Absorb Shocks & Relieve Pain: Resilient Compression Pad in the knee strap snugly holds the patellar around the knee and absorbs the shocks. Effectively reduces the pressure exerted on the patellar tendon and joints to minimize the risk of injuries during activities.

Perfect Design: Universal size (fits the left or right knee and is unisex), It fits in 10''~18" knee circumference, this Adjustable Knee Strap to fit both legs. The size of knee strap can be adjusted to fit almost everyone. With adjustable tightness, it fits everyone who likes running, basketball, soccer or other sports involving frequent moving, running, or jumping. Also easy taking on or off.

Breathable & Lightweight: Latex-free material, four-way stretch spandex, and integrated flexible side stabilizers make this brace stand out from the crowd. It lifts and protects the knee joint, and the antimicrobial fabric and airflow vents make it a perfect choice for a long, sweaty run.

SPECIFICATIONS
TYPE: HEALTH,SPORTS,OUTDOOR

MATERIAL: OK,EVA,Lycra

WEIGHT: 42 g

COLOR: Black,blue,rose

PACKAGE INCLUDED
1 * Active Lifestyle Plus Knee Protector Belt